CABERNET SAUVIGNON VINTAGE 2014 RESERVE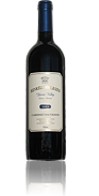 This Yarra Valley Cabernet Sauvignon is made from premium Cabernet Sauvignon grapes. Bright red berry fruit on the nose gives way to a tightly structured, medium-bodied Cabernet exhibiting cassis and earthy notes, all well supported by fine soft tannins. Matured in a mix of new oak and seasoned French oak for 14 months.
Recommended cuisine: It complements red meats such as beef, lamb or venison.
Cellaring: Medium term cellaring for up to 6 years will see this wine continue to soften.
Price: $113.40 case price (= $18.90 per bottle)